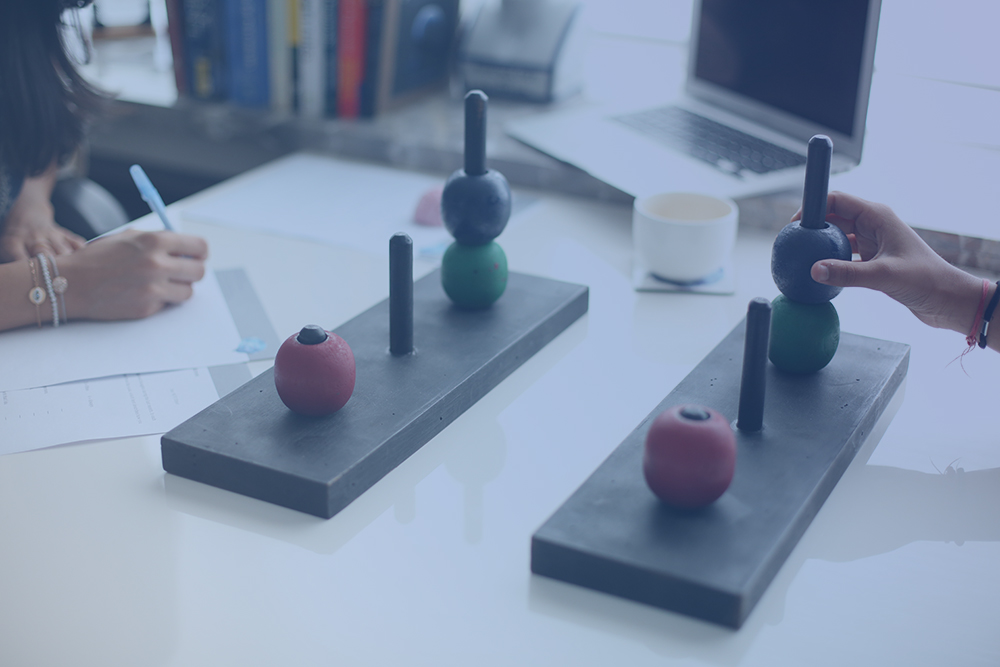 Evaluations
Psychometric Mood Evaluations : Assessments to identify emotional states impacting your life such as Clinical Depression, Bipolar and Anxiety Disorder etc.
Psychometric Personality Evaluations : Evaluations to identify personality traits and assessments for Adjustment & Personality Disorders, Schizophrenia etc.
Neuropsychological Evaluations : Assessments to discover whether brain functioning is within the normal range
Geriatric Dementia Evaluations : Assessments to recognize memory and behaviour concerns among the elderly
Intelligence Quotient (IQ) : A standardised test to identify all your intellectual potentials and deficits
Stroke and Brain Injury Evaluations : Assessments to help identify brain changes affecting behaviour following a stroke or brain injury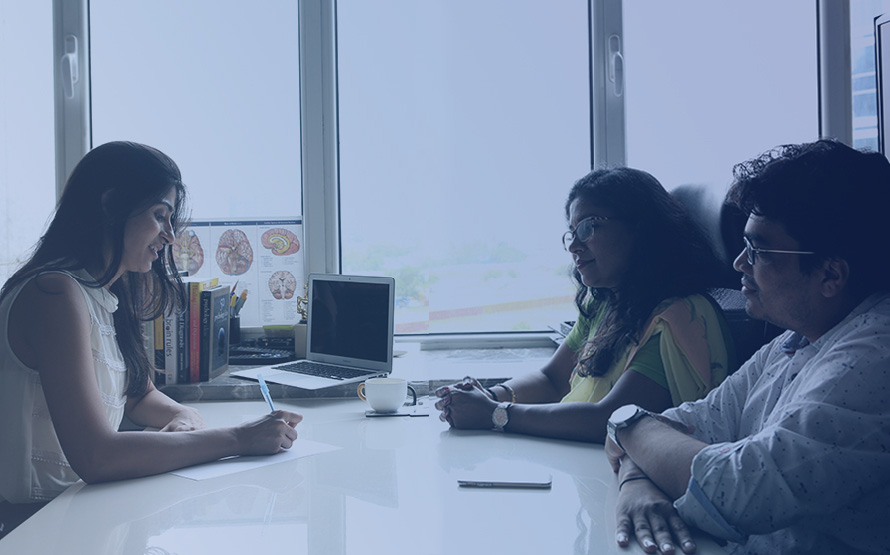 Neuropsychotherapy
Using Cognitive Behaviour Therapy (CBT), Dialectical Behavioural Therapy (DBT), Rational Emotive Behaviour Therapy (REBT), Existential Therapy, Mindfulness-Based Interventions, Transactional Analysis (TA), Couples Therapy, Marriage & Family Therapy and other therapeutic techniques we provide you with effective solutions for distressing thought and behaviour patterns.
Individual
Marriage and Family
Group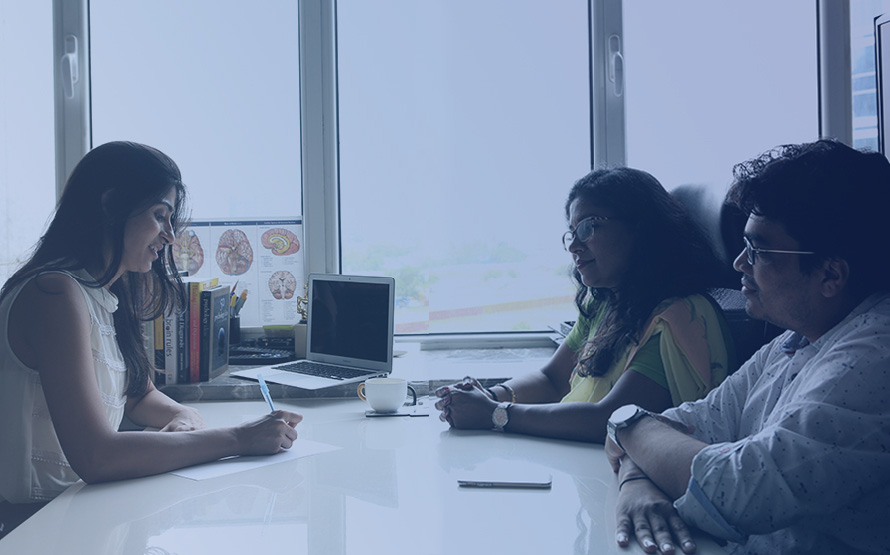 Neuropsychological Rehabilitation Services
Geriatric Memory & Dementia : Services catered to your dementia diagnosis
Stroke & Brain Injury Rehabilitation : Services to help you cope with changes following a stroke or brain injury
Adult ADHD Spectrum : Services to help you cope with ADHD
Epilepsy : Services to help you cope with epilepsy.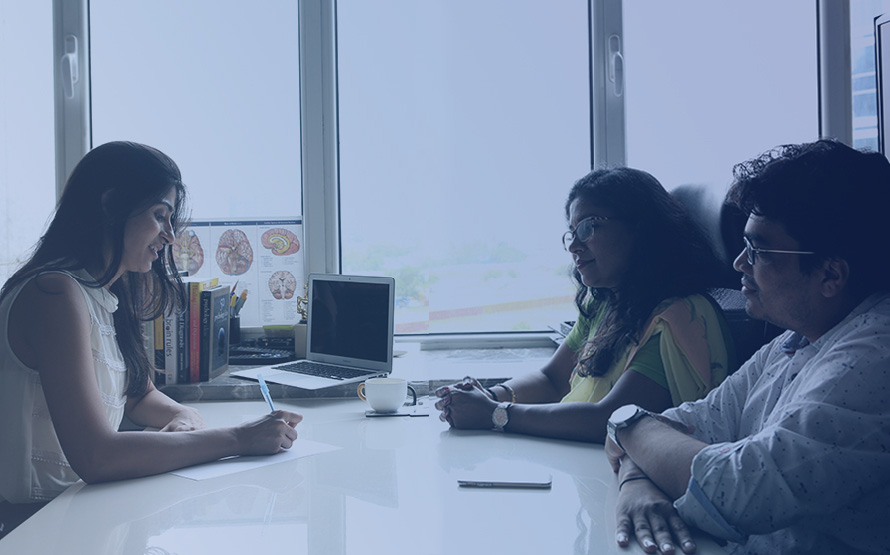 Geriatric Services
Dementia, Memory & Mood Evaluation : Assessments to recognize memory and behaviour concerns among the elderly
Psychosocial Management & Communication for the family : Communicating with your older loved ones after the diagnosis.
Group Therapy : Group therapy designed specifically for older individuals.
Cognitive Stimulation & Retraining : Rehabilitation services catered to your dementia diagnosis.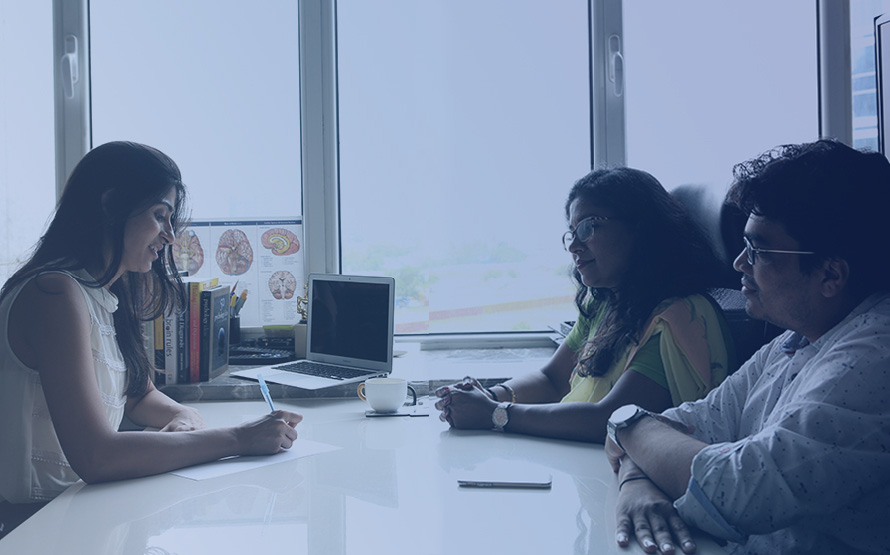 Research
We regularly contribute research in the field of neuropsychology. In the past we have conducted an epidemiological study on traumatic brain injury, a qualitative study on acquired brain injury and marriage to name a few. We have also presented posters at national and international conferences.